Pegasus® is a SBA certified 8(a), Small Disadvantaged Business, and VA certified Veteran Owned/Service Disabled Veteran Owned Small Business (SDVOSB) headquartered in Huntsville, Alabama. Pegasus was founded in 2015, consulting with industry partners focusing on work for our federal government customers. Pegasus® supports the U.S. Department of Defense (DoD), providing Systems Engineering and Technical Assistance (SETA) services on high profile acquisition programs.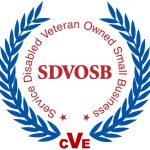 Mission
At Pegasus® Technologies & Solutions Inc., our mission is to utilize industry best practices and project management methodology to provide integrated solutions to help our clients exceed their goals (within scope, schedule, cost and quality constraints).
Vision
Our goal is to deliver responsive and cost effective solutions to our clients and industry partners.  We have a commitment to mission accomplishment and work through a collaborative team approach to gain synergistic effects. The value of our services is realized through our cost effective offering/solutions.
We're Ready!
Values
CORE VAULES
CLIENT FOCUSED
Our success relies on understanding client needs and our ability to meet their expectations.  We are committed to our clients, delivering exceptional value and service.
HONOR
Honesty, Fairness, and Integrity.  Accepting and acknowledging personal responsibility for one's actions.  Always doing what's right.
LOYALTY AND SELFLESS SERVICE
Maintain loyalty to the corporation, clients and fellow employees.  Fulfill obligations, completing actions with a sense of duty.
RESPECT
Value relationships, treating others with dignity and respect.
EXCELLENCE
Pursuit of excellence is the cornerstone of our success. Utilizing industry best practices and proven methodology.  Striving for continual improvement, exceeding client expectations.  Only our best is good enough.
TEAMWORK
Synergistic effects are achieved through teamwork and collaboration.

Business Update
Pegasus received SBA 8(a) certification on 25 SEP 19.

Business Update
Pegasus was accredited by the BBB on 14 AUG 19.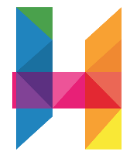 Business Update
Pegasus joined the Huntsville/Madison County Chamber of Commerce on 30 JUL 19.